Nexiq eTechnician v2.1 Heavy Duty Trucks Diagnostic Software.
eTechnician™ 2.1 gives you the data and the support required to stay competitive in today's trucking industry. Heavy-duty diagnostics on your PC were never this good—until now. We've combined extensive coverage for everything from commercial vehicles right down to light and medium-duty trucks. That gives you the diagnostic capability for engines, transmission, brakes, body and chassis, and more. And we've added cloud-based, fleetwide vehicle history to give you access to data for every diagnostic session for every vehicle in your fleet, regardless of location.
For diagnostics, you need an RP1210 Device such as a Nexiq USB Link 2.
E-Technician have multiple complex functions to check live data and diagnostic code faults that will hlp you to resolve complex issues.
Nexiq eTechnician can enable you to work with these functions:
Read/erase trouble Codes
Graph Parameters background
Logging of Fault Codes and Parameters
Create scanning and information logs and save to your computer
Scans All Electronic Modules On the Vehicle (HDS)
Create Custom Parameter Lists (HDS)
View Engine, Brakes, and Transmission Data (LMT)
Includes Generic OBD II reading(LMT)
Main trucks compatibility:
-Navistar CV Truck
-Workhorse
-Isuzu Engines
-Isuzu Brakes and Transmissions (2005–2019)
-Dodge/RAM Engines
-6.7L Cummins (2007–2019)
-5.9L Cummins (2006–2007)
-5.7L HEMI (2006–2019)
-6.4L HEMI (2014–2019)
-3.6L V-6 VVT (2006–2019)
-Dodge/RAM Brakes, Transmissions, and Body Control Module (BCM)
-RAM 1500–5500 (2006–2019)
-GM Engines
-GM Brakes and Transmissions (2001–2019)
-Ford Engines
-3.2L PowerStroke (2015–2019)
-Ford Brakes and Transmissions (2000–2019)DEERE
File Size: 50 Mb
Release Date: 12/2020
Software Version: 2.1.7657.26963
Language: English
OS: Windows 7, Windows 10 – 32 & 64 bit
Native Version
There is NO interface in the item.
You will buy ONLY Software.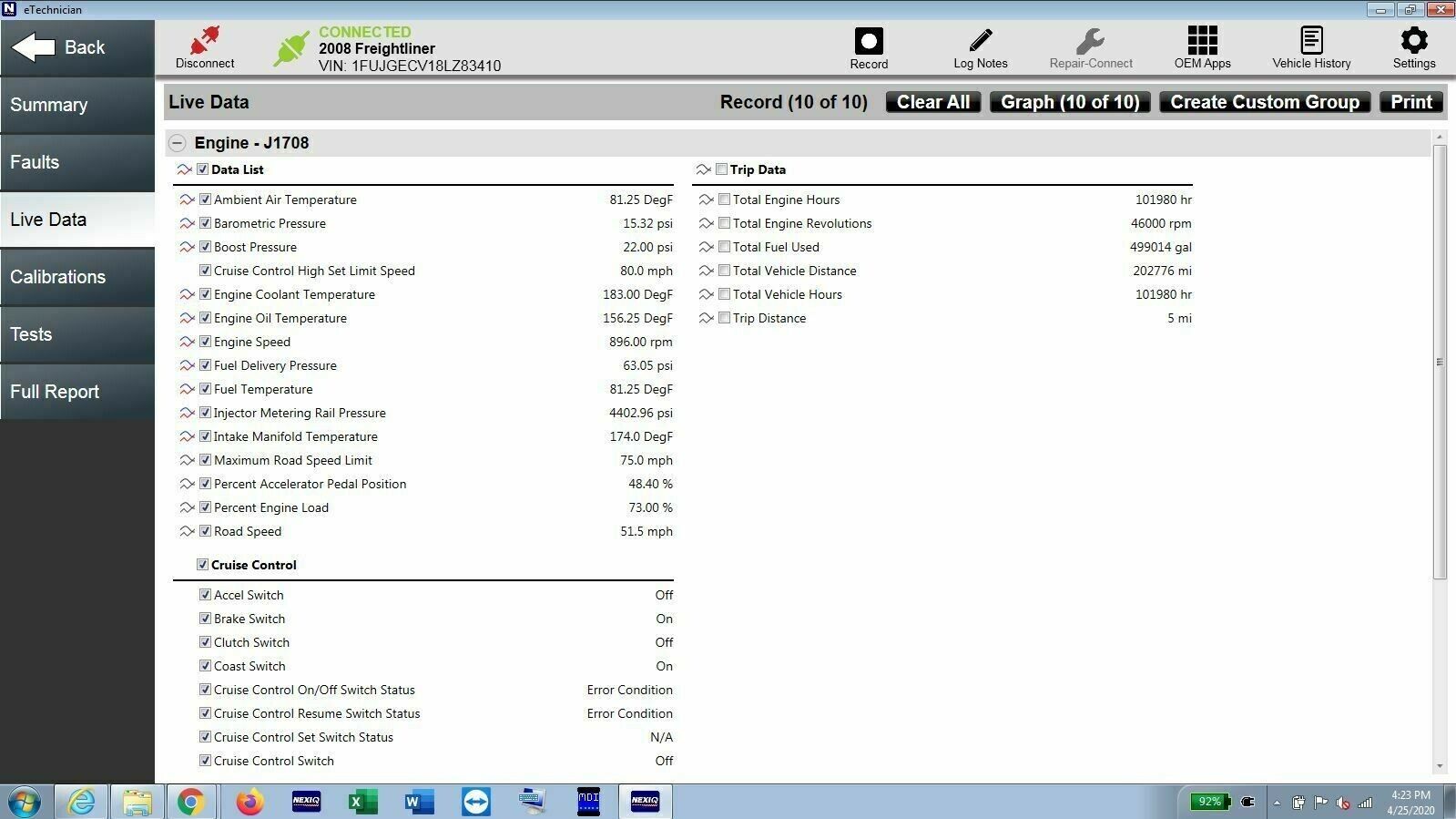 Shipping
The link will be instantly available once payment is confirmed. It will be seen in the downloads section of your obd2technology account.
Payments
WE ACCEPT THE DIFFERENT PAYMENT METHODS ADVERTISED ON THE SITE, SUCH AS PAYPAL, VISA AND MASTERCARD CARDS AND BITCOIN
How To Place An Order, download and common questions: