ECU rewrite ROM data refers to the process of modifying or updating the software that controls the Engine Control Unit (ECU) in a vehicle. The ECU is a critical component responsible for managing various aspects of engine performance, such as fuel injection, ignition timing, and emissions control.
A collection of upgrades for the electronic components of Mitsubishi Motors vehicles.
Updating the ROM data can provide improved diagnostic functionality by including bug fixes, error code interpretations, or additional sensor data parameters. These updates can help technicians diagnose and troubleshoot issues more effectively.
To perform these updates, Mitsubishi likely provides updated ROM data files that are compatible with their diagnostic software. These ROM data files contain the necessary instructions and data to improve the diagnostic capabilities of the vehicle.
These updates can only be uploaded and installed into the Mitsubishi MUT-III Diagnostic softwares.
Type of updates: Ecu Rewrite Rom Data
Comprehensive selection of latest updates, corrections and bug fixes, and its wide range of features and options,
Can be Installed in MUT-III software only. 
File Size: 650 Mb
Release Date: 2009-2020
Software Versions: 
CD3E09011, CD3E10062, CD3E10071, CD3E10111, CD3E11031, CD3E11071, CD3E11121, CD3E12021, CD3E12031, CD3E12041, CD3E12092, CD3E12111, CD3E13051, CD3E13061, CD3E13111, CD3E14091, CD3E15021, CD3E15081, CD3E15121, CD3E16071, CD3E16111, SDB_E170301, SDB_E170603, SDB_E170701, SDB_E171201, SDB_E180502, SDB_E180902 SDB_E190201, SDB_E190301, SDB_E191101
Languages: English , German, Portuguese, spanish, french, Multilingual
Mitsubishi ECU Rewrite ROM Data 2009-2021
Native Version
There is NO interface in the item.
You will buy ONLY Software.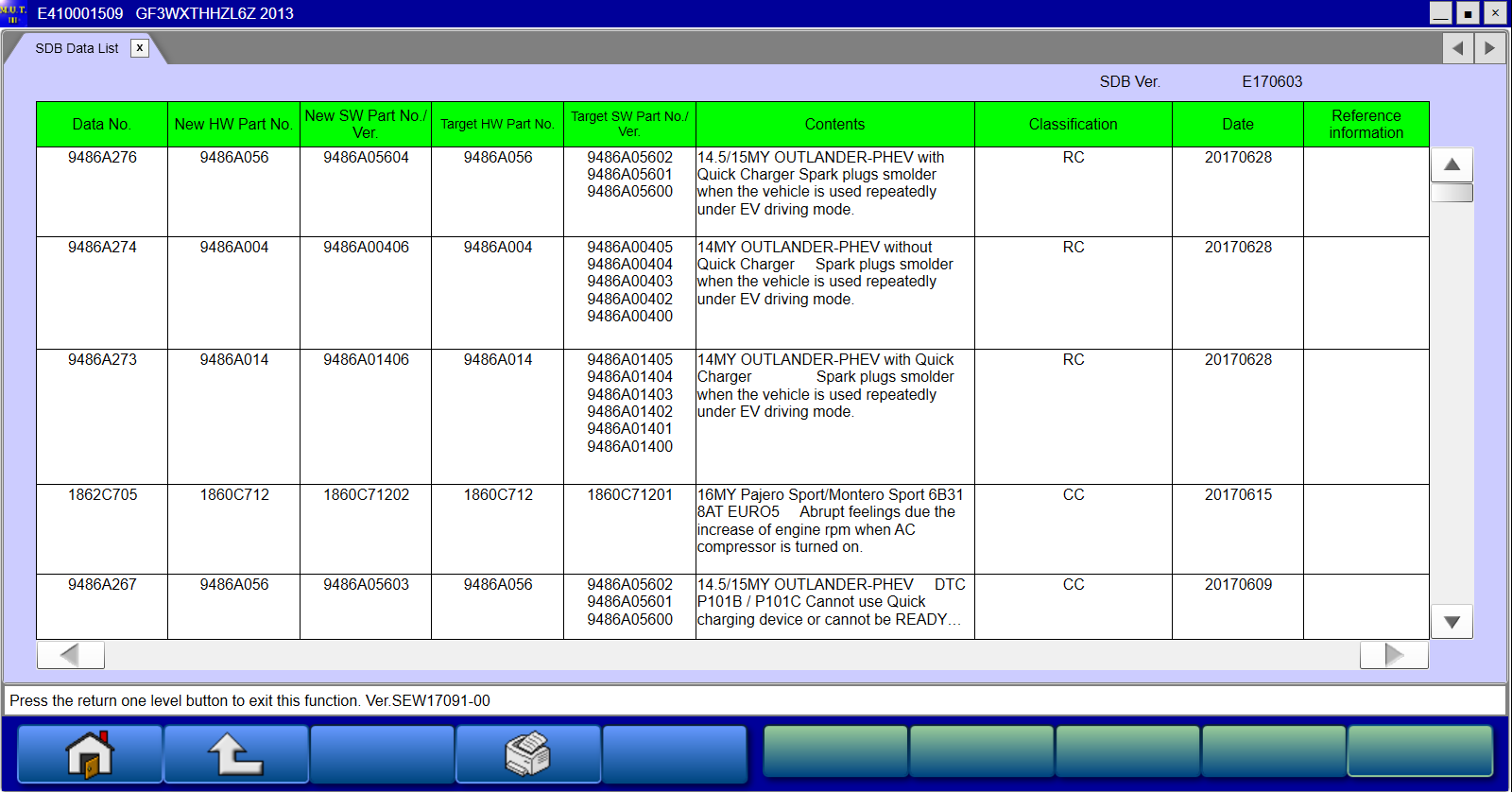 Shipping
The link will be instantly available once payment is confirmed. It will be seen in the downloads section of your obd2technology account.
Payments
WE ACCEPT THE DIFFERENT PAYMENT METHODS ADVERTISED ON THE SITE, SUCH AS PAYPAL, VISA AND MASTERCARD CARDS AND BITCOIN
How To Place An Order, download and common questions: