Honda HDS 3.104.024 + I-HDS 1.006.027 + 1.3.12 Immobilizer tool Diagnostic Software
Honda HDS diagnostic software is a powerful tool that allows users to read and clear Diagnostic Trouble Codes (DTCs), capture data based on triggering events, display vehicle data in various formats, locate the DLC on specific vehicle models, and perform basic tests on non-Honda/Acura vehicles. Additionally, the software includes an on-board tutorial and control module update functions for improved usability and performance. The software also includes an immobilizer tool for added security measures. Overall, Honda HDS is an essential diagnostic software for anyone working with Honda or Acura vehicles.
Markets: JAPAN, USA, CANADA, EUROPE, GENERAL.
Language: English, Italian, Japanese, French, French Canadian, Spanish, Mexican (Spanish), Thai, Greek, Polish, German, Russian, Vietnamese, Norwegian, Hungarian, Turkish, Dutch, Portuguese, Brazilian.
Date release: 03.2021
Features:
DTC reading and clearing: Allows the user to read Diagnostic Trouble Codes (DTCs) that are stored in the Electronic Control Unit (ECU) of a vehicle, which can indicate the source of a problem. The function also allows the user to clear these codes after repairs have been made.
Snapshot function (capture data based on a triggering event): Captures data from a vehicle's ECU at a specific moment, triggered by a specific event. This allows users to diagnose intermittent problems that may not show up during normal operation.
Vehicle data display (value, line graph, or bar LED format): Displays vehicle data in different formats, such as numerical values, line graphs, or bar LED indicators, making it easy to analyze and interpret.
DLC finder diagrams: Helps users locate the DLC on a specific vehicle model and make the connection process easier.
Data list display (real-time display of ECU parameters): Displays real-time data from the vehicle's ECU, allowing users to monitor various parameters such as engine speed, coolant temperature, and fuel pressure while the vehicle is running.
On-board tutorial: Provides users with step-by-step instructions on how to perform specific tasks using the diagnostic tool, making it easier to use for those who are less experienced.
General scan tool performs basic tests on non-Honda/Acura vehicles (HDS Tablet and pocket tester only): Allows the diagnostic tool to perform basic tests on non-Honda/Acura vehicles, providing users with a wider range of diagnostic capabilities.
Control module update functions (HDS Tablet and pocket tester only): Allows users to update the firmware or software of a vehicle's ECU or other control modules, ensuring that they have the latest version and improving overall performance.
Adapter Required(VCI): DST-i, SPX-MVCI.
Native Install Version
There is NO interface in the item.
You will buy ONLY Software.
Technical details:
File size: 5 Gb
Release date: 2021
Language: Multi-language
System Requirements:
Operating System: Windows XP, Windows 7, Windows 8, or Windows 10 (32-bit or 64-bit)
Processor: Intel celeron 1.80 ghz or higher
RAM: 4 GB or higher
Hard Drive Space: 80 GB for full install/backup
USB Port: Required for communication with diagnostic tool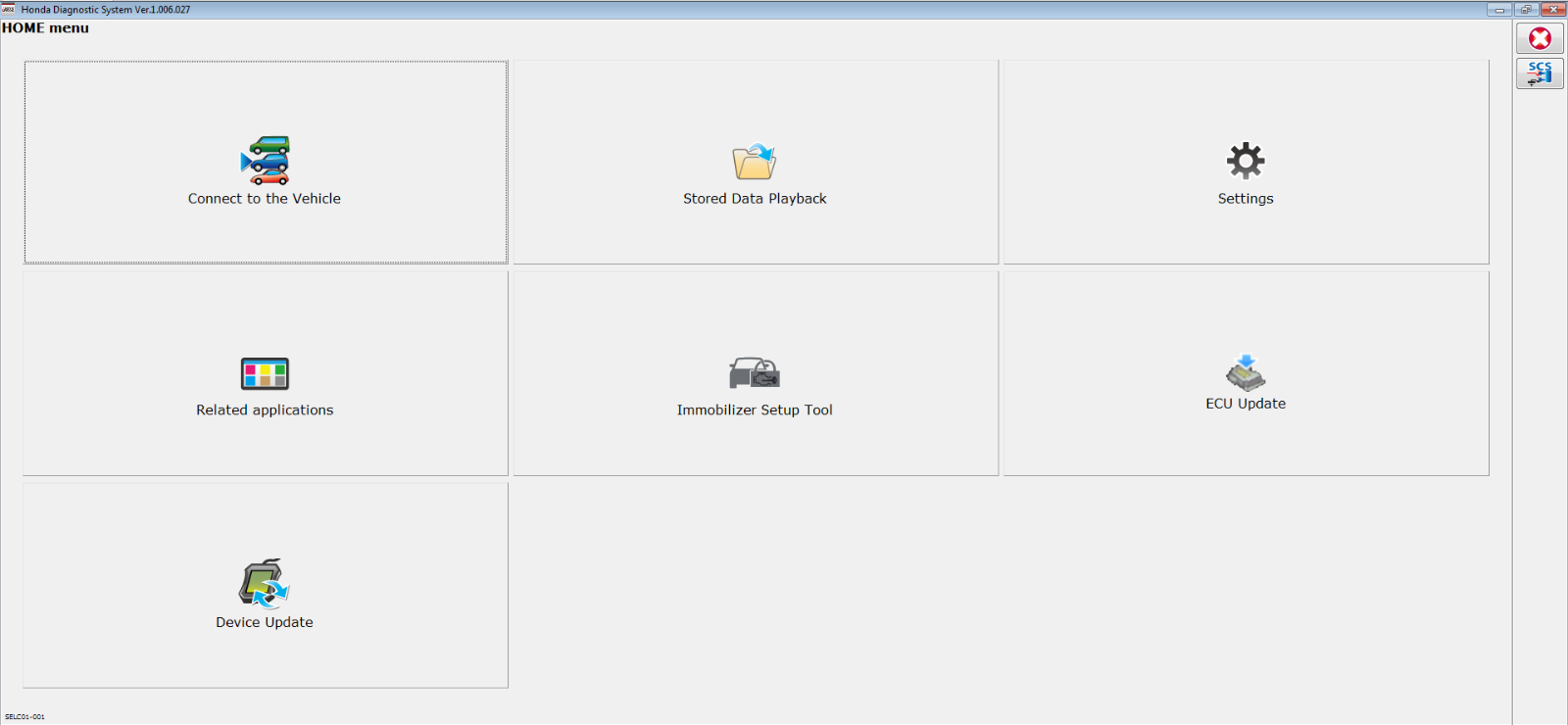 Shipping
The link will be instantly available once payment is confirmed. It will be seen in the downloads section of your obd2technology account.
Payments
WE ACCEPT THE DIFFERENT PAYMENT METHODS ADVERTISED ON THE SITE, SUCH AS PAYPAL, VISA AND MASTERCARD CARDS AND BITCOIN
How To Place An Order, download and common questions: