Caterpillar CAT Flash Files 2020
Caterpillar (CAT) Flash File is a component used in the Flash memory programming of onboard ECMs (Engine Control Modules) for Caterpillar equipment. It is used in conjunction with the CAT ET 2020A software, which is essential for companies involved in diagnosing and servicing Caterpillar construction and special equipment. The Flash File enables the programming and updating of ECMs, allowing for accurate diagnosis and maintenance of Caterpillar machinery.
Over 20Gb of flash memory programming files. The CAT Flash Files DVD will have your ECM programmed quickly and accurately.
Factory flash files for the Flash memory programming of onboard ECMs C a t Flash Files DVD Factory flash files for the Flash memory programming of onboard ECMs download electronic C A T
Isos included:
DVDA902220
DVDA902320
DVDA902420
DVDA902520
Category of these Flashing files: Calibration, Diagnostic, Repair
Amount of disks included :4 DVD
Region: All region
File Size: 20 Gb
Release Date: 2020
Language: English
Native Install Version
There is NO interface in the item.
You will buy ONLY Cat flash files for download.
System requirements:
Operating System: Windows 7, Windows 8, Windows 10 (32-bit or 64-bit)
Processor: Intel Core i3 or higher
RAM: 4GB or more
Hard Disk Space: Minimum of 25GB available for installation and storage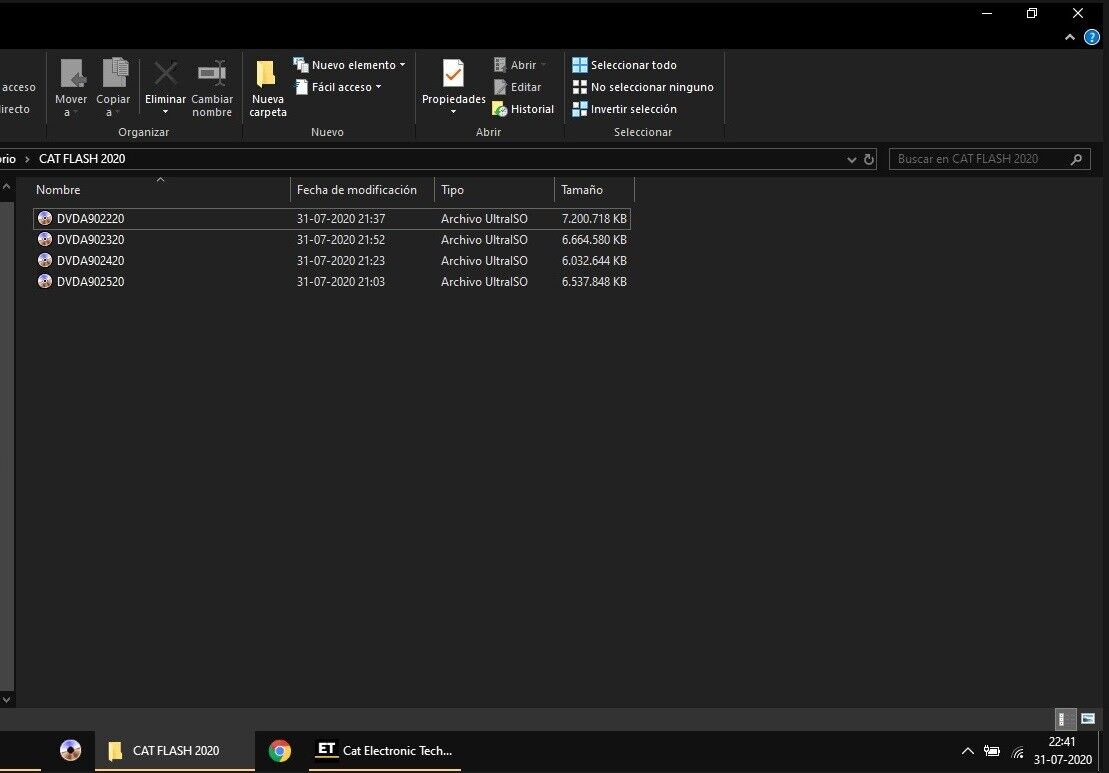 Shipping
The link will be instantly available once payment is confirmed. It will be seen in the downloads section of your obd2technology account.
Payments
WE ACCEPT THE DIFFERENT PAYMENT METHODS ADVERTISED ON THE SITE, SUCH AS PAYPAL, VISA AND MASTERCARD CARDS AND BITCOIN
How To Place An Order, download and common questions: